Culinaria Il Gusto dell'Identità -
Biennale di arte e cibo
9th Edition "Uno stile personale"
"Culinary 2018 – Biennale di cibo e arte" rappresenta un'occasione di dialogo per i protagonisti della gastronomia provenienti da tutta Europa. L'esposizione è articolata in quattro macro-aree dove, come in un museo temporaneo, si alterneranno esibizioni and eventi artistici e gastronomici: l'auditorium "Spazio d'azione", che accoglierà gli incontri live tra chef e artisti; la sala "Gestualità", che ospiterà videoinstallazioni; lo spazio "Raccolta", dove il fotografo parigino Thomas Duval presenterà per la prima volta in Italia le foto del progetto "Bondage Vegetale", e dove sarà allestita l'introspettiva di Lorenzo Cicconi Massi e Mauro Uliassi; lo spazio all'aperto "Teatro delle braci", dove tra fuochi, gesti primordiali e improvvisazioni verranno proposte cotture arcaiche e dimenticate.
L'evento vuole celebrare lo slancio creativo dell'arte, della kitchen e la trasformazione delle materie prime secondo processi che si basano su regole e conoscenze precise, ma anche sull'intuizione e sulla riflessione concettuale: fattori che accomunano la realizzazione delle opere d'arte – dalla pittura alla scultura, dalla musica alla fotografia – a quella dei piatti dei grandi chef. È per raccontare questo scambio di visioni e di interpretazioni che la kermesse presenterà performance dal vivo in cui la poetica degli artisti viaggerà in parallelo a quella degli chef coinvolti, attraverso interazioni da cui far emergere un preciso "stile personale", leitmotiv di tutta la manifestazione.
The staff of Gastronomy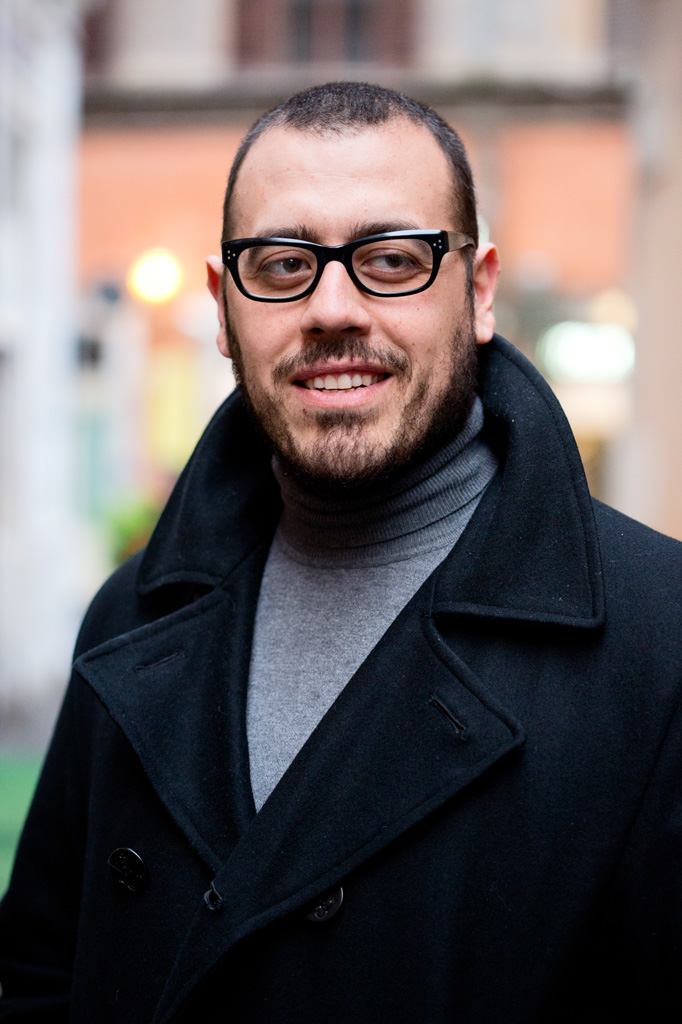 My training is basically self-taught. I started to get interested in cooking since childhood and my first teachers were my parents. As a boy I loved to stand at the stove and I decided to turn this passion into my profession. The first experiences have been in the family restaurant "Taste of Peace" which I opened in 2004. My path continued through the teachings of many chefs that I could help in the kitchen. Salvatore Tassa, Enrico Crippa and Kotaro Noda are the teachers who have influenced my style. The first experience took place in the kitchen of "The Taste of Peace" in Rome, the family restaurant. During these years I have often decided to improve and refine the technique in the kitchen with periods of collaboration with the chefs that have most affected my senses. My training and my professional history have been inextricably linked for many years. I always tried to learn on-field, to steal with your eyes the secrets and techniques from the masters that I had from time to time chosen for their unquestioned ability. Going back to these formative experiences have always been able to capitalize inspirations and stimuli received in my restaurant and other rooms that were entrusted to me to follow the start-up phase. In recent years I have dedicated myself to the start-up phase of the local; I edited the creation of restaurants like Bucavino, Enoteca Baccano and Riva. I have undertaken these activities thanks to the experience in the kitchen, the management capacity of "The Taste of Peace" and the deep knowledge of the culinary landscape Roman. From the first steps I moved into this profession I have always followed my instinct. Initially I did not follow any kind of training when everyone advised me a formal educational program. Later I decided to hone my skills, when all advised me to continue to work and take advantage of my skills. I did exactly the opposite of what I had been suggested and I'm proud. The only advice that I can give are to follow your instincts, to accumulate experiences, travels and influences, and try with all your heart translate all of this through the kitchen. My passions coincide with the sources of inspiration for my creations in the kitchen. Even if you do not live to work only, cooking is my passion. The travel and the arts are my main sources of inspiration. From searching for the perfect cod from the North to the South of Portugal to discover the root of Asian cuisine, the journey is my favorite pastime. I prefer contemporary art, in particular the concept but are also fascinated by the classic in all its forms.