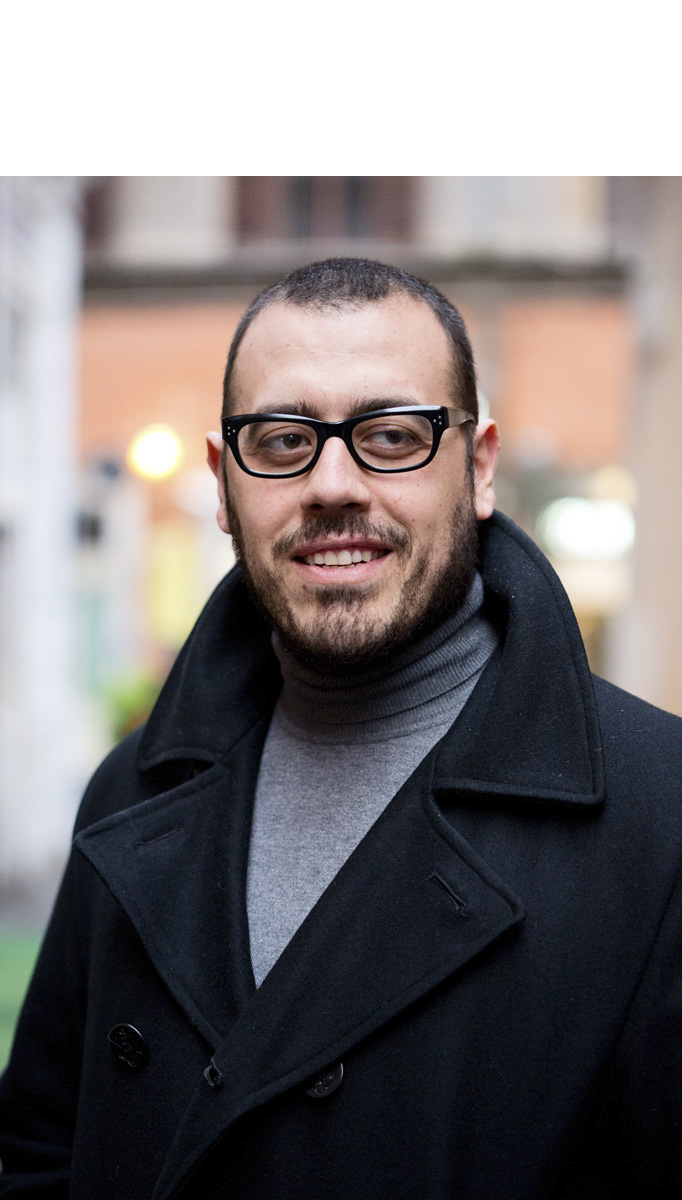 Chef Francesco Maria Pesce
My training is basically self-taught. I started to get interested in cooking since childhood and my first teachers were my parents. As a boy I loved to stand at the stove and I decided to turn this passion into my profession. The first experiences have been in the family restaurant "Taste of Peace" which I opened in 2004. My path continued through the teachings of many chefs that I could help in the kitchen. Salvatore Tassa, Enrico Crippa and Kotaro Noda are the teachers who have influenced my style. The first experience took place in the kitchen of "The Taste of Peace" in Rome, the family restaurant. During these years I have often decided to improve and refine the technique in the kitchen with periods of collaboration with the chefs that have most affected my senses. My training and my professional history have been inextricably linked for many years. I always tried to learn on-field, to steal with your eyes the secrets and techniques from the masters that I had from time to time chosen for their unquestioned ability. Going back to these formative experiences have always been able to capitalize inspirations and stimuli received in my restaurant and other rooms that were entrusted to me to follow the start-up phase. In recent years I have dedicated myself to the start-up phase of the local; I edited the creation of restaurants like Bucavino, Enoteca Baccano and Riva. I have undertaken these activities thanks to the experience in the kitchen, the management capacity of "The Taste of Peace" and the deep knowledge of the culinary landscape Roman. From the first steps I moved into this profession I have always followed my instinct. Initially I did not follow any kind of training when everyone advised me a formal educational program. Later I decided to hone my skills, when all advised me to continue to work and take advantage of my skills. I did exactly the opposite of what I had been suggested and I'm proud. The only advice that I can give are to follow your instincts, to accumulate experiences, travels and influences, and try with all your heart translate all of this through the kitchen. My passions coincide with the sources of inspiration for my creations in the kitchen. Even if you do not live to work only, cooking is my passion. The travel and the arts are my main sources of inspiration. From searching for the perfect cod from the North to the South of Portugal to discover the root of Asian cuisine, the journey is my favorite pastime. I prefer contemporary art, in particular the concept but are also fascinated by the classic in all its forms.
_necessitàfotografica
_necessitàfotografica was born in Rome in 2009 as a photography studio specializing in reportage of events, fotografia food, interior and corporate. Over time, we support the photography and video production web design services and consultancy in the field of communication through images.
We develop creative projects to describe the atmosphere and places, telling stories in images and transform the values ​​of a company, the quality of a product. We move into the world of food including video recipes, shooting for the catering and food still life of starry.
From 2011 partner of Taste Culinary Identity, we take care of the photograph, i video, graphics and web.
Food Confidential
Food Confidential develops projects of digital marketing, communication, PR and social media strategy working with new technologies to enhance the strengths of the quality of products and services for companies dealing with food and wine. Food Confidential accompanies companies and operators toward new forms of expression for the food, wine, typical products, Catering, l'ospitalità, Tourism, quality entertainment, B2C e B2B. Confidential Food Factory is instead the creative workshop that includes training with school writing for the eno-gastronomy and the online magazine.
Per Culinaria, the taste of Identity, come partner, 'll take care of social media management using various social (Facebook | Twitter | Instagram | Pinterest ) with editorial plans designed ad hoc campaigns and social Adv, contest, digital pr e viral marketing.
Andrea Sponzilli
Nasce a Roma nel 1981, where he still lives. His is a life marked by "sips" or "mouthfuls", which in time led him to develop a passion for food and wine, in conjunction with the desire to tell the good food in the round, with particular attention to the story of the uniqueness of the Italian.
Parallel to engineering education, the food and wine sector has always been a strong theme in-depth and continuous updating, attending boards (not only round!) and having had the good fortune to meet good teachers.
Together with other colleagues developed SpaghettiJunction.it , as well as collaborate with other newspapers publishing industry, including the Gambero Rosso and Bittersweet.
Henry Vignoli
Romagnolo born in 1980, creator of Postrivoro, working for more than six years Osteria Franciscan and a few months working with the Enoteca Regionale Emilia Romagna.
Anna Morelli
Italo-Peruvian, born and raised in Belgium, settled in Italy 2003 After years traveling around the world, lavorando con L'International Herald Tribune in Spagna e The Art Newspaper a Londra.
In 2006 has embarked on a new venture related to Food, creating the Vandenberg Editions, a small publishing house that publishes Cook_inc. International workshop kitchen. A quarterly magazine, a true laboratory of experimentation related to the world of creative international cuisine.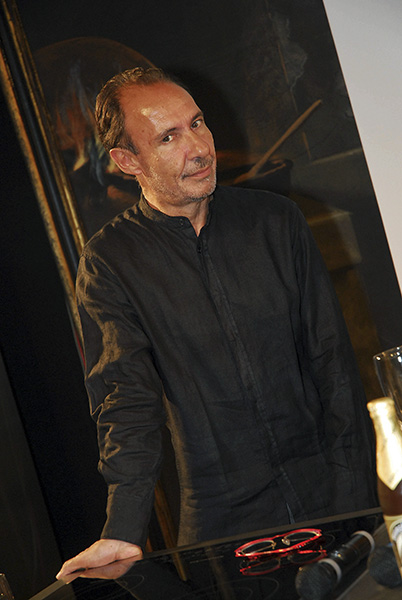 Antonio Paolini
Aquilano, Rome and home to the Teramo, traveler for work and passions, journalist from 1981, AP Mangia da 60 years or so, beve da 61, know how to write by 57. It brought together the three powers in the 80s, becoming editor (Annals, Foreign, Economy) and wine critic to the Messenger.
Today public (as well as on his former newspaper) su L'Espresso, Gambero Rosso, Spiritodivino, Cook.Inc, sites Flowers of Evil and Focus Italy. È da 9 years on the Executive Committee of Espresso Guide Restaurants. Ha firmato o co-firmato (by Gambero Rosso, The Espresso, De Agostini, Touring, Veronelli, Gribaudo etc.) Guide books and dozens of themed food and wine. He co-founded the multidisciplinary team in Rome tasting "Academy of the Foolish".
Lorenza Fumelli
I was born and raised in Rome, the Castelli Romani.
Always been my passion is food, in all its forms: popular, traditional, natural, quality, street, stellate kitchens or restaurants in the house.
I'm writing from many years of web and paper publications dedicated to wine and are currently editorial director of Bittersweet, website among the most watched in the industry.