The "Mille Bolle Blu" Nicky Nicolai and Stefano di Battista to "Culinaria, A cooking show "
The pace of the 60 escort guests the X Edition of the Capitoline gastronomic reunion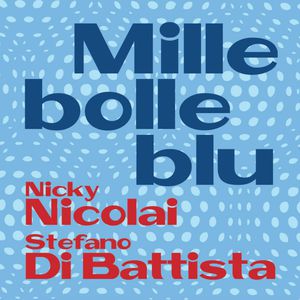 The charming and vibrant voice of Nicky Nicolai, accompanied by the inspiration of Stefano di Battista and his jazz quartet, will be guests of "Culinaria, A kitchen show ", The food and wine event that will be held on 20 and 21 February at the Capitol Club of Rome (Via Giuseppe Sacconi, 39). The concert, on Saturday calendar 20 February at 21.30, will revive the public the songs that have made the history of Italian music. A whirlwind of melodies to create a cocktail to taste, in all age groups.
On the same stage that will host for two days, national and international star chefs – by MASSIMO BOTTURA to ATSUSHI TANAKA, da YOJI TOKUYOSHI a CRISTINA BOWERMAN -, culinary shows will leave room for the musical performance of Nicolai and Battista with "A thousand blue bubbles", concert brainchild of Gino Castaldo.
"Ours will be a 'concert-show', a journey of music that, through musical imagery, 'carrying' the audience in the '60s and' 70s; years that have seen the most powerful creative period of Italian music. Thousand blue bubbles, there, wants to evoke the joyful and glorious "picture - explains Nicolai.
And it is the same title suggested it, emphasizing the dimension of play and creativity embodied in the show.
The heat and Nicky Nicolai swing, in perfect harmony with the creativity and versatility of the saxophone by Stefano Di Battista, They will revive songs of Mina, Gabriella Ferri, Nancy Sinatra, Eduardo De Crescenzo, Ornella Vanoni, The Archies, Nina Simone. Do not miss the most famous pieces of the repertoire Nicky Nicolai, while the Stefano di Battista Quartet will give a dip in the pure Jazz.
ON STAGE
Nicky Nicolai, entry
Stefano Di Battista, sax
Andrea Rea, piano
Daniele Sorrentino, bass and double bass
Roberto Pistolesi, battery